TeRay Esquibel is a DPS graduate from Abraham Lincoln High School. He was awarded the Daniels Fund Scholarship that gave him the opportunity to attend the University of Denver. While attending DU, TeRay dedicated himself to breaking down barriers to higher education within his community. After college, TeRay went on to participate and work with the El Pomar Foundation Fellowship program. Eventually, he found himself back at DU as an Admission Counselor serving Denver and Aurora Public Schools. In this role, TeRay engaged with DPS and its community to empower students (and their families) on their journey to furthering their educational horizons. To do this, he acted as a liaison between DU and external organizations dedicated to increasing the enrollment and persistence rates for students who were from underrepresented communities throughout Denver. Most recently, TeRay held the title of Partner of Community Partnerships and Advocacy at the Denver based philanthropic organization RootED. In this role, he led research, strategy, and community grant making. This is where the seed of Ednium: The Alumni Collective was planted and watered. TeRay now acts as the founding Executive Director of Ednium.
A graduate of John F. Kennedy High School, Richard is responsible for all programs including the annual leadership development cohort, research and storytelling initiatives, and policy ideation and implementation. Prior to joining Ednium Richard served as IB Program Manager at George Washington High School, where he led school-wide professional development around equity and authentic student engagement and helped eliminate barriers to increase BIPOC student access and engagement in advanced courses. Additionally he served as the coach for the Student Board of Education team, a policy-focused student organization as well as the GW Powerlifting team. He is passionate about community engagement, volunteering with organizations such as Minds Matter Colorado and the Hugh O'Brian Youth Leadership Program. Richard holds a bachelor's degree in History and Spanish and a masters degree in Curriculum and Instruction from the University of Denver, and a certificate in Educational Leadership from Colorado State University Global. Richard resides in southwest Denver with his partner and two rambunctious puppies.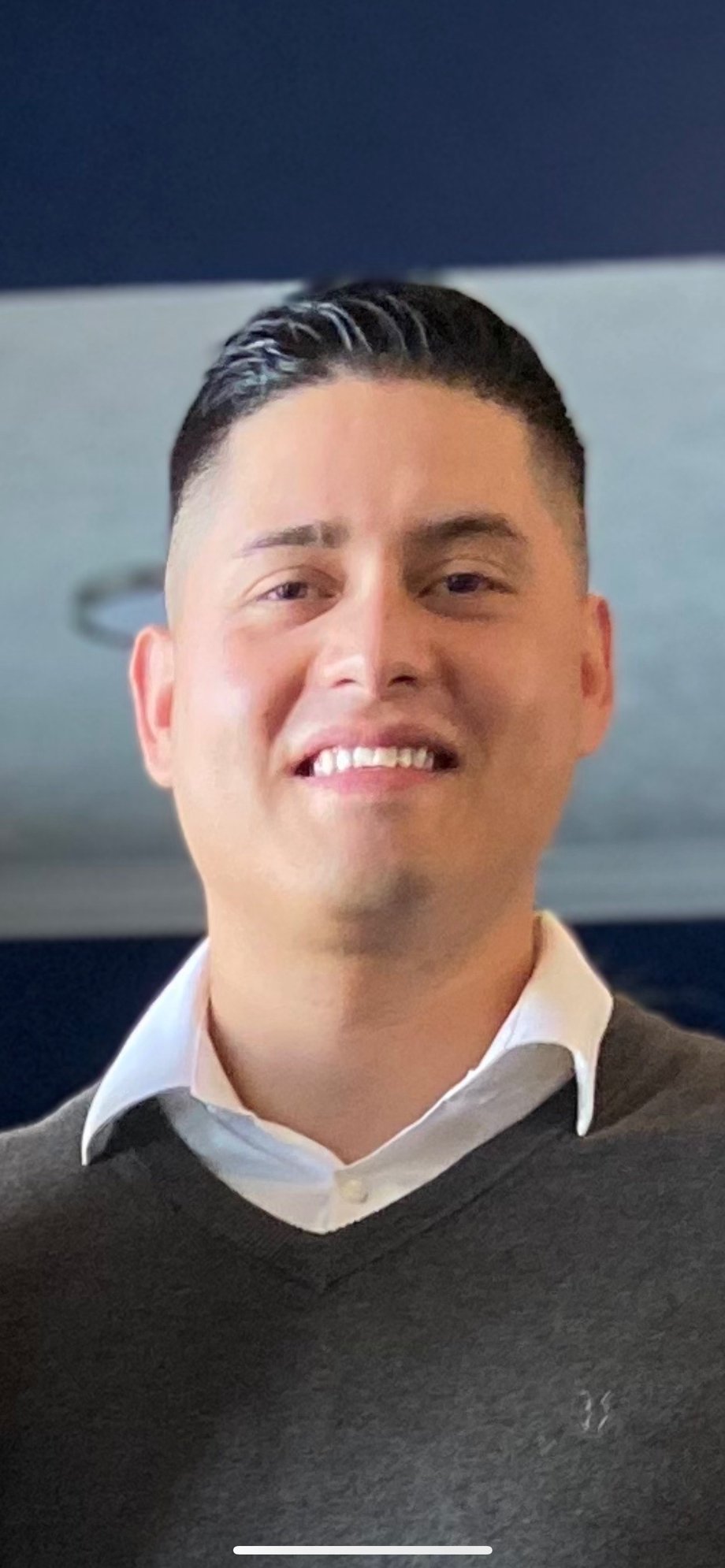 Alonso immigrated to Denver by himself as a teenager. He enrolled into Abraham Lincoln High School where he later graduated in the class of 2011. Upon graduation he moved on to Western Nebraska Community College where he graduated with an associate degree of science. Alonso then furthered his education at Chadron State College where he later graduated.
Ednium's vision and mission captivated Alonso's interests as a member of the Leadership Launchpad Cohort 3.
So when he had the opportunity to join the team, he didn't hesitate.
He is excited to contribute to the betterment of Denver's social infrastructure, so our youth can thrive.
Kathe is a Denver native raised by African immigrant parents. She is an East High School Alumni and earned a bachelor's degree in International Relations with minors in Psychology and Communications from the University of Colorado Denver. After graduating, Kathe started her career in the nonprofit world wanting to serve the communities she grew up within. Helping to create and develop programs, opportunities, and resources for communities in need has become a passion of hers and it is truly seen through her work. Finding her goals and values to be in alliance with Ednium, she joined the team! Kathe is excited to be a part of the team and is ready to help us get to the next level!