March 26, 2021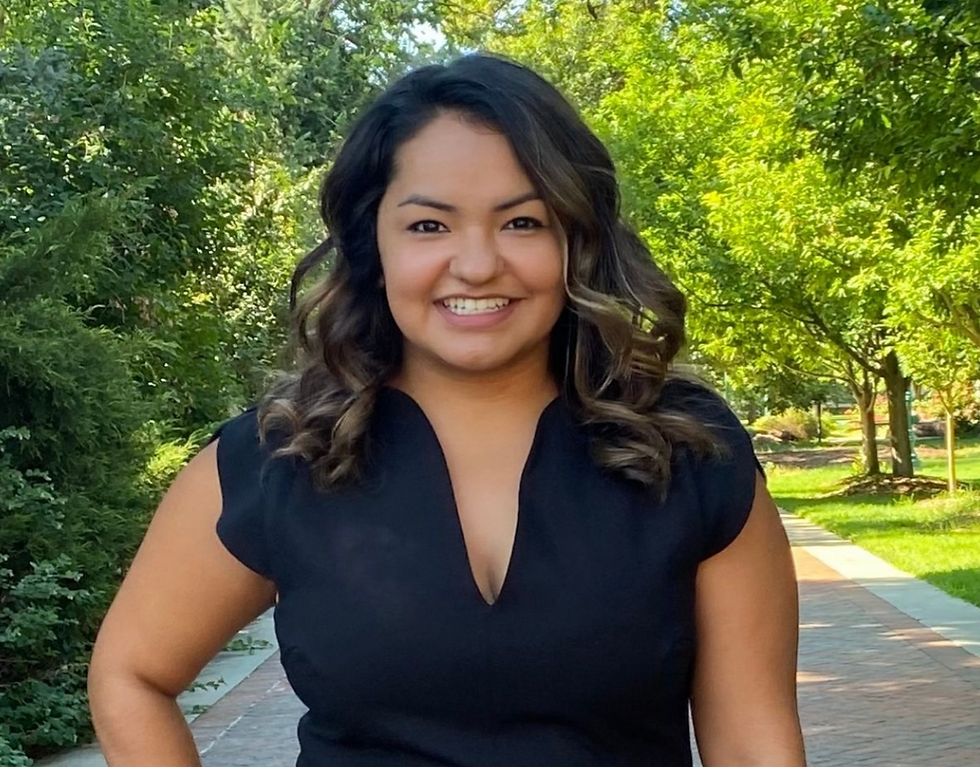 Every March we celebrate women for their accomplishments and their ability to stand up, speak out, and make change. Most people have heard of the Princess Dianas, Marie Curies, or the Queen Elizabeths of the world.
But what about the Mrs. Rhodes, Mrs. Cervantes, or Ms. Logans and the impacts they made on the world?
Each of these women were the leaders of my Denver Public Schools' classrooms, but most importantly they looked like me. I could see myself reflected in their long dark locks and brown skin as they opened my imagination, pushed me to build foundational habits, or just made learning fun.
Each of these women showed me a care that I had only previously felt from my mothers. This care was not only extended to me, but to each and everyone of my classmates. As a young brown girl, I saw myself in them and that had more of an impact on my educational journey than I could ever imagine.
Naya Nuki by Kenneth Thomasma was my favorite read-aloud in Mrs. Rhodes classroom. She would gather the class on the floor around her wooden chair, pull her long black hair back into a low braid and read us the adventures and feats of a little Native girl.
I looked like the girl on the cover and could imagine myself running through the fields and climbing the trees. Mrs. Rhodes opened up the possibility of imagination through her classroom read-alouds. I got lost in books and developed a love affair with reading. This eventually became a belief in early literacy and the impact it has on students.
K-Swiss was THE shoe of the era when I began my year in Mrs. Cervantes' classroom. She broke out her crisp, clean white K-Swiss shoes every Friday and I haven't stopped looking for the same pair since. She ran a no nonsense classroom with high expectations and disciplined practices.
Although she ran a tight ship, she cared. She cared about my well-being and coached me through the beginning of my tough years more like my mom than just another teacher. She knew the skills I developed and learned in her classroom would become habits of my future. The habits of meeting deadlines and producing quality work continued to serve me in my career of project management and operations.
A classroom full of frogs and bright pink lipstick is the impression I remember walking into Mrs. Logan's classroom. Although I only saw her for a few hours a week, she made it a point to know my story and my family. She would always ask how I was doing and expected more than a 'good' response and pushed me to be vulnerable.
Mrs. Logan brought science to life with each lesson whether we were dissecting frogs, learning about marine life, or having sex education conversations. She made me laugh with her fun antics and made sure I smiled at least once everyday in her classroom.
It is because of these women that I understand education unlocks imaginations, builds foundational habits and inspires joy. Could I have learned these skills from any of the other teachers that invested time in my success? Maybe. But it was because I saw myself in them that I listened closer, I paid more attention, and I strongly believed in my ability.
Representation matters. Who we put in our DPS classrooms, who leads our DPS schools, and who we elect to our DPS boards matter. These women, these brown women, mattered to me and made a difference in my educational journey. We should celebrate them this Women's History Month for all of the lives they have touched and all of the differences they have made in Denver Public Schools.
Mrs. Rhodes, Mrs. Cervantes, Mrs. Logan, and brown teachers like them should be celebrated not only in March, for Women's History Month, but rather every day of the year. They inspired my personal and professional commitment to education and learning.
And I can only hope to pay it forward to future generations of little brown girls.
Liloni S. Ramos is a graduate of John F. Kennedy High School in DPS. She also holds a BS degree from Colorado State University and an MA from Regis University. Ms. Ramos is a Project Specialist with Denver Public Schools